Greek Infection Prevention Program, GRIPP-SNF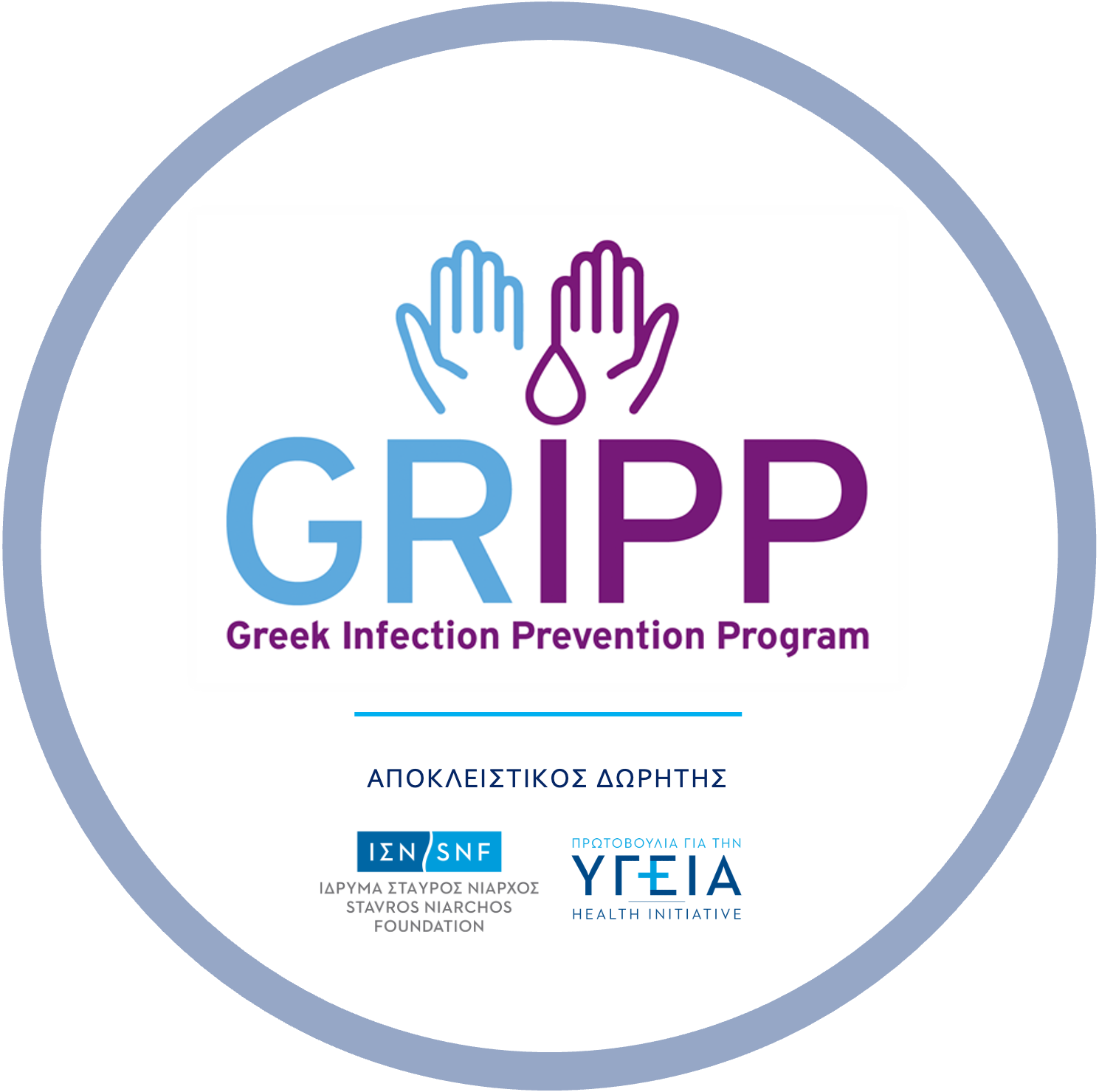 The Greek Infection Prevention Program (GRIPP) is a pioneering national program for the prevention and control of hospital-acquired infections and antimicrobial resistance. The program is a five-year long initiative (2021-2026) that aims to transform ten of the largest public hospitals in Greece into hubs of best practice for Infection Prevention & Control (IPC).
The core objectives of the program are:
Educating healthcare workers on IPC by developing and delivering a training program that includes certified training of Infection Prevention Nurses on the basic and more advanced principles of IPC, as well as training seminars for clinical liaisons, hospital executive staff and other healthcare workers,
Strengthening Infection Control Committees at the ten hospitals with trained Infection Prevention Nurses and continual support throughout the duration of the program,
Delivering interventions that improve practices and can reduce HAIs and AMR in the selected hospitals,
Improving HAIs and AMR hospital surveillance by developing a national database for systematic monitoring not only to detect problem areas, but also to measure the impact of interventions towards successful control of infections in Greek hospitals.
The program is generously and exclusively supported by the Stavros Niarchos Foundation, as part of the "Health Initiative" (ratified by Law 4564/2018 (Government Gazette A170)). It is implemented by the Center for Clinical Epidemiology and Outcomes Research (CLEO), in collaboration with the National Agency for Quality Assurance in Health S.A. (AQAHS.A.), and in partnership with the National and Kapodistrian University of Athens (NKUA), the Greek Ministry of Health (MoH), the National Public Health Organization (NPHO), and the Institute for Healthcare Improvement (IHI).