John Kopsidas, MD, PhD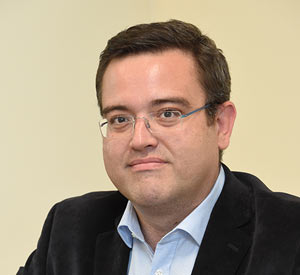 Pediatrician, Senior Infection Preventionist, Senior Researcher
Dr Kopsidas is a pediatrician trained in infectious diseases in Greece, Europe and the USA. He has many years of working on the design and deployment of hospital acquired infections and antimicrobial stewardship programs that include surveillance, intervention implementation, reporting on a national level and European level. Currently working on GRIPP, the "Panhellenic program for the prevention and control of nosocomial infections and microbial resistance" which is funded by the Stavros Niarchos Foundation and is a joint venture of the Greek Ministry of Health, The Agency for Quality Assurance in Health S.A. (AQAH), National Public Health Organization (NPHO), the National and Kapodistrian University of Athens(NKUA) and Center for Clinical Epidemiology and Outcomes Research (CLEO).
Dr Kopsidas, through his work at CLEO, created RANIN-KIDS, a multinational collaborative consortium to design and implement a unified European surveillance mechanism for pediatric HAIs and antibiotic use. RANIN-KIDS goal is to achieve optimal clinical outcomes among pediatric patients in Europe by fighting HAIs and reducing the non-judicious use of antibiotics. He has oversight for VACCELERATE in Greece, an EU Horizon 2020 funded clinical research network for the coordination & conduct of COVID-19 vaccine trials.
Dr Kopsidas has been awarded by the European Society of Pediatric Infectious Diseases (ESPID) with the 2021 Distinguished Communication award, was selected as International Ambassador by the Society of healthcare and epidemiology of America (SHEA) and has received various other awards over the years. His work for increasing seasonal influenza vaccine uptake in a children's hospital, was shortlisted for the European Commission's Health Award for NGOs in 2017.
He has over 25 publications in peer-reviewed journals, numerous presentations in international conferences and has given invited lectures on the subjects of infection prevention, pediatric infectious diseases and antimicrobial stewardship. At the end of 2021, Dr Kopsidas defended his thesis on antibiotic stewardship and authored "Evidence Brief for Policy: Promoting appropriate antimicrobial use in inpatient healthcare in Greece" for the WHO Regional Office for Europe, 2021 (under publication).