Stefania Maroudi - Manta, BSc (Hons), MPH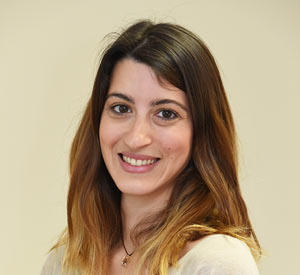 Public Health Consultant
Stefania Maroudi-Manta, has a highly diverse academic background, with bachelor degrees in Economical Sciences (University of Piraeus in Athens), Biological & Biomedical Sciences with Honours in Medical Biology (University of Edinburgh), and a MSc in Public Health (University of Edinburgh). Stefania's passion for biomedical research has placed her in volunteering positions nationally and internationally. She has volunteered with the Biomedical Research Foundation of the Academy of Athens (BRFAA), as well as with community NGOs in low-income areas of Scotland in an effort to promote healthy development for the vulnerable and marginalized youth groups.
She has participated in research and projects concerning infection control and prevention programs, mainly focusing on vaccination, both nationally and internationally. Throughout her academic and professional background she has specialized in the use of qualitative methods in research such as conducting semi-structured interviews, focus groups and participant observation.
One of Stefania's main interests lies in the educational part of health promotion and the creation of new initiatives to promote health. She has been involved in the communication of health concerns (both in the community & healthcare) through presentations and project management of events regarding the benefits of hand hygiene, infection control and antibiotic resistance. As part of her work she has also participated as a speaker in a number of seminars and lectures on Biostatistics and Epidemiology.